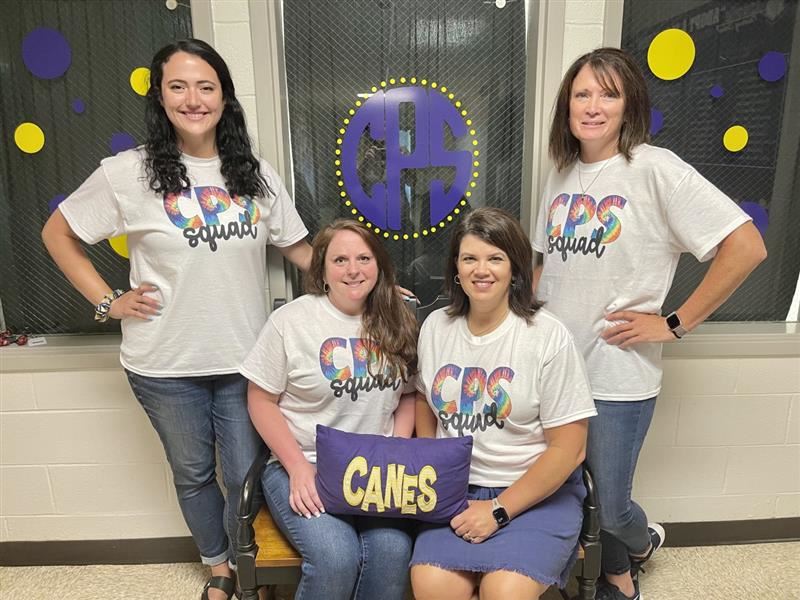 Physical Therapy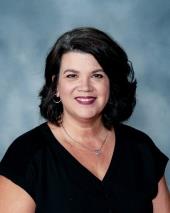 Phone: 6785356110
Email:
Degrees and Certifications:
BS in Physical Therapy 1992
Heather Pasley

Mrs. Pasley is a 1992 graduate of Georgia State University with a BS in Physical Therapy. She helped start the Pediatric Therapy Outpatient Clinic in 1992 at Floyd Medical Center in Rome, GA and initiated providing services to the babies of the NICU in 1995. She underwent extensive training in the care and handling of premature infants and has been a consultant statewide for other NICUs. She wrote a pamphlet for parents of babies in the NICU in 1998 that is still used today. She was also featured in a prominent Rehabilitation Magazine, TEAM REHAB, in 1997 as the cover story for evaluation and prescription of wheeled mobility for severe and profound infants and toddlers. Mrs. Pasley came to work at CCSS in 2001 to further her skills in the pediatric setting and expand her knowledge base of daily living for children with disabilities.
Occupational Therapy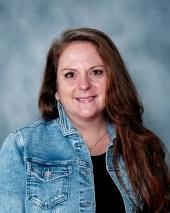 Phone:
Email:
Degrees and Certifications:
Dr.

Christy Abernathy McDonald

My name is Dr. Christy Abernathy McDonald. I am the Lead Occupational Therapist for the Cartersville City School System. I have the wonderful opportunity to evaluate and work with students 3-21 years old. I enjoy working in all settings offered within our district: self-contained, resource, inclusion, and the community based instruction setting. It is a joy to watch our students grow developmentally, socially, and mentally each year to live their life to it's fullest. I am a "home grown" Purple Hurricane, raised in Cartersville, Georgia. Working for the Cartersville City School System gives me a sense of pride and community, as I am able to give back to the school system that poured so much into my life as a student.

Education:

Graduate of Cartersville High School 1993

Graduate of the Medical College of Georgia in Augusta, with an Associates of Science in Occupational Therapy - Graduated Magna Cum Laude

*Passed National Board of Occupational Therapy Certification Test for Certified Occupational Therapy Assistant

Graduate of Penn State University in Pennsylvania, with a 4 - Year Baccalaureate Degree in Occupational Therapy - BS - Graduated With Highest Distinction

*Passed National Board of Occupational Therapy Certification Test for Registered Occupational Therapist

Graduate of Rocky Moluntain University of Health Proffessions in Provo, Utah, with a Doctorate Degree of Occupational Therapy (4.0 GPA). While at RMUOHP, I also completed an additional elective track in the area of Leadership and Practice Management. My Doctorate Degree Research and Capstone Project focused on the proposal of new legislation, with written ammendments to Medicare and Medicaid to pay for assistive technology, adaptive equipment, and adaptive transportation for individuals with disabilities.

Work Experience:

I have worked in the field of Occupational Therapy since 1997. Given the following work opportunities, I continue to love my profession as an OT: Adult Orthopedic Rehabilitation, Clinical Out Patient Pediatric OT, School Based OT, Home Health and Babies Can't Wait OT, as well as providing private OT services. After the past 24 years in OT, I find helping people of all ages overcome their challenges in life rewarding.

Expertise:

Sensory Astronaut Training, Therapuetic Listening, Sensory Regulation in the home and classroom, School Based Sensory Diets, TEACHH training, Interactive Metronome Training, The Alert Program for Self -regulation, Hand Writing With Out Tears, Mary Bebow's Developmental Handwriting, Ready Bodies Learning Minds Sensory Motor Learning, Adaptive Skills for the School Setting, and Kinesio Therapuetic Taping for Adults and Pediatrics. Many of my continuing education classes focus on the devleopment of the student's neurological, sensory, and motor skills to improve their overall success in the academic setting, as well as Assistive Technology Seminars to gain updated knowledge on available technology to support our student's academics through the Georgia Project for Assistive Technology in partnership with Georgia Tech Institute.

Family: I am the daughter of Pastor Michael and Shirly Abernathy. I am married to James McDonald, and we have two daughters. Leah is a Senior at the University of North Georgia (Pre-Law), and Julia is a Junior at Cartersville High School. She is participating in the Dual Enrollment Program @ Georiga Highlands College. We love the outdoors, traveling together, and enjoying church with family and friends.

Thank you for entrusting your student in my care, and I look forward to supporting the students, staff, and families of the Cartersville City School System.

Go Canes!

Dr. Christy A. McDonald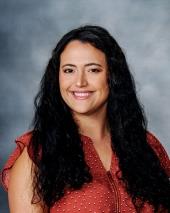 Phone:
Email:
Degrees and Certifications:
Bachelor of Science in Psychology - Kennesaw State University - 2016 Master of Occupational Therapy - Georgia State University - 2018
Veronica Betancourt MS, OTR/L

My name is Veronica Betancourt and I am an occupational therapist at Cartersville Primary School and Cartersville Elementary School. I graduated from Cass High School in 2011. A few years later I received my Bachelors of Science in Psychology from Kennesaw State University in 2016 and my Masters in Occupational Therapy from Georgia State University in 2018.

I spent the first 2 years of my practice in an outpatient pediatric clinic, where I worked with children and teenagers aged 2-19. Growing up in a family of teachers, I knew that I wanted to transition into the school setting.

It is an honor to work with young people of all abilities and I am so excited to be joining CCS family!
Phone:
Email:
Degrees and Certifications:
Nicole Carrasquillo BA, Certified Occupational Therapy Assistant