For the past 15 years, Cartersville City School Nutrition has partnered with local organizations and volunteer sites to provide meals for children in the Cartersville-Bartow community through the Summer Meals Program with the goal of supporting healthy development even when school is not in session. This year we are excited to announce new partnerships with Bartow County School Nutrition and Red Door Food Pantry. By joining forces, we will be able to extend the reach of this vital program to support even more children in our community.

Lunch and snack will be available at no cost to all children aged 18 and under on June 1 extending throughout the summer. The summer meals will follow our recent pattern of school meal delivery. On Monday, children will receive a supply of food lasting until Wednesday, and Thursday's share will supply meals through the remainder of the week. Pick-up for all curbside sites will begin at 11:30 and are distributed on a first-come-first-serve basis.

For curbside pick-up sites, there is no sign-up required. For delivery sites, please contact the representative in your area listed below to coordinate delivery. Check back often as more sites may be added.
March is National Nutrition Month!

Each week in March, we will be featuring a recipe from one of our school kitchens; some are new recipes and some are long-time favorites! We will send home a recipe card with each student every week during March, so make sure to check your child's backpack. We are also going to post additional information and cooking videos here, so check back each week. Share your cooking successes with us all month long on Facebook, Instagram, and Twitter using #CanesLoveSchoolFood... we can't wait to see what you create!
Benefits of Cooking with Kids & Family Dinners

We love this recipe because it makes it easy to get your child involved in the kitchen! When you cook with your kids you are helping to teach them a skill that will last them the rest of their lives. Plus, you get to share a meal together once you're done cooking it! Research shows that when families eat together, it helps improve self-esteem, academic performance and physical health.

We know that finding time to cook meals and eat together can be challenging. Here are some strategies to help make this a reality:

Start with one meal per week. Choose one meal per week that works for your family and commit to sitting down together for that meal. This could be Friday breakfast, Saturday lunch or Tuesday dinner- it doesn't matter as long as you are sharing the meal with your kids.
Start with one new and simple recipe. We love this Turkey & Cheese Pinwheels recipe because it's so easy to make with your kids. Use this recipe or similarly easy ones to help get your kids comfortable in the kitchen. Just like anything else, they'll let you know when they're ready for more of a challenge!
Plan out the meals you are going to serve each week. This looks different for each family, but making a list of the meals you are going to serve that week helps reduce last-minute dinnertime stress and ensures you have all the ingredients you need on hand. This is another opportunity to involve your children by asking for meal requests. Plus, making and sticking to a meal plan can save you money! Win-win!
Make mealtimes more enjoyable. Many Registered Dietitians (including your School Nutrition Dietitians!) encourage families to practice the "Mealtime Division of Responsibility." Basically, the adult chooses what is on the menu and the child chooses how much and what they are going to eat. We encourage the adult in charge of planning the menu to serve something that they know their child will like… and then be OK if that's all they eat for that meal. This can reduce mealtime stress and take time to get comfortable with so we've rounded up some resources with more information.

Division of Mealtime Responsibility

More Resources:

Why the Family Meal is Important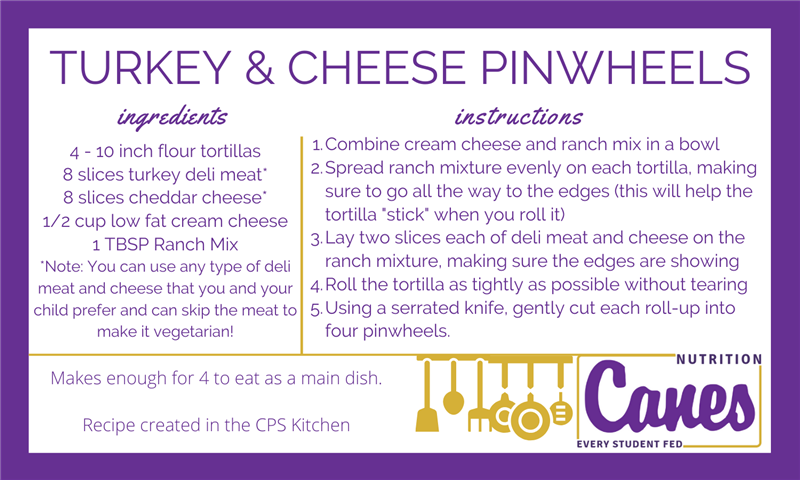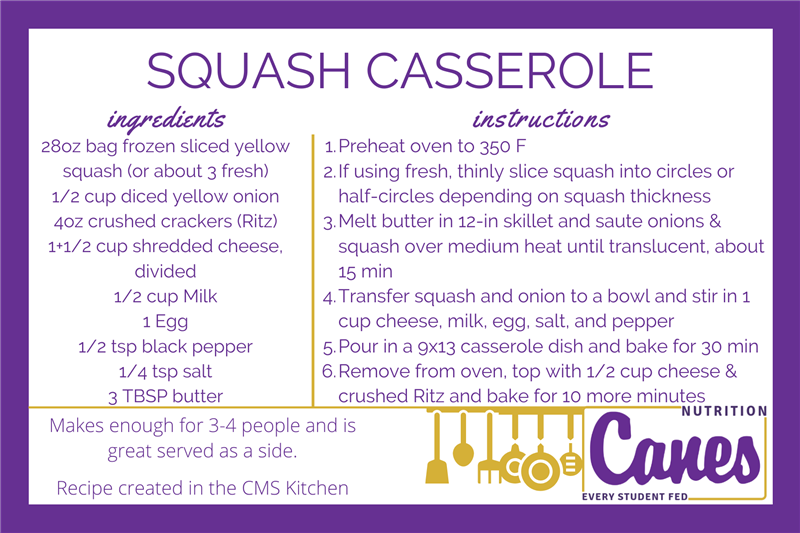 School Nutrition
Menus

Our menus have a new look and new features!

Choose the menu icon on the Cartersville City Schools mobile app and register for your free account.
Create profiles for you and your students and add their schools to view daily menus.
Add allergens to your student's profiles. Rate and favorite items so students can see when their favorite meal is being served.

If you have any questions, please visit www.mealviewer.com and click Contact or call MealViewer Customer Support at 866-351-2248.

MySchoolBucks

Follow the instructions below to check your child's balance and make a payment. Thank you for supporting our program!

How do I Enroll?

Go to www.myschoolbucks.com and register for your free account.

Add your students using their school name and student ID.

Make a payment to your students' accounts with your credit/debit card or electronic check.


A program fee may apply. You will have the opportunity to review any fees and cancel if you choose, before you are charged.

If you have any questions, please visit www.myschoolbucks.com and click Help or call MySchoolBucks Customer Support at 1-855-832-5226.

MySchoolApps

Applying for free & reduced meal price benefits? This year, apply online! If you apply online, your status will be updated immediately to ensure that your child will be able to receive the correct price meal right away.

Prefer to complete a paper application? You can print one below in English or in Spanish. An application is sent home with each child, but if you need an additional form it will be available by request in the cafeteria. Please be advised that paper applications may take up to 10 days to be processed- online applications are processed immediatley!

Notice for Language and Disability Assistance for the School Nutrition Program

If you have difficulty communicating with us or understanding this information because you do not speak English or have a disability, please let us know. Contact Christina Nichols at cnichols@cartersvilleschools.org or 770-387-4717. Free language assistance or other aids and services are available upon request.

Spanish

Español:

Si tiene dificultades para comunicarse con nosotros, o para entender esta información porque no habla inglés o tiene alguna discapacidad, por favor infórmenos. Comuníquese con Christina Nichols at cnichols@cartersvilleschools.org or 770-387-4717. Tenemos disponibilidad de servicios gratuitos de ayuda en otros idiomas y otro tipo de asistencia y servicios cuando lo solicite.

Chinese

中文:

如果您因为不会说英语或有残疾而无法与我们沟通或了解这些信息,请与我们联系。联系方式Christina Nichols at cnichols@cartersvilleschools.org or 770-387-471. 我们会根据需求提供免费语言援助或其他辅助和服务。

Korean

:한국어

귀하께서 영어를 알지 못하거나 장애로 인해 저희와의 의사소통 또는 이 정보에 대한 이해에 어려움이 있는 경우에는 저희에게 알려주십시오. 연락처 Christina Nichols at cnichols@cartersvilleschools.org or 770-387-4717 요청에 따라 무료 언어 지원 또는 기타 보조 수단 및 서비스를 이용하실 수 있습니다.

Vietnamese

Việt:

VI: Vui lòng cho chúng tôi biết nếu quý vị gặp khó khăn khi giao tiếp với chúng tôi hoặc khó hiểu thông tin này vì quý vị không nói tiếng Anh hoặc bị khuyết tật. Liên lạc theo Christina Nichols at cnichols@cartersvilleschools.org or 770-387-4717. Luôn có hỗ trợ ngôn ngữ miễn phí hoặc trợ giúp và dịch vụ khác theo yêu cầu.

German

Deutsch:

Falls Sie Schwierigkeiten haben, mit uns zu kommunizieren, Sie kein Englisch sprechen oder behindert sind, so teilen Sie uns dies bitte mit. Kontakt Christina Nichols at cnichols@cartersvilleschools.org or 770-387-4717. Auf Anfrage erhalten Sie kostenfreie Sprachunterstützung oder sonstige Hilfen und Dienstleistungen.

French

Français:

Si vous avez des difficultés pour vous communiquer avec nous ou pour comprendre ce document car vous n'êtes pas anglophone ou parce que vous êtes en situation d'handicap, veuillez nous en informer.

Contact Christina Nichols at cnichols@cartersvilleschools.org or 770-387-4717. Une assistance linguistique gratuite ou d'autres aides et services sont disponibles sur demande.

Portuguese

Português:

Se você tiver qualquer dificuldade para se comunicar conosco ou entender estas informações porque não fala inglês ou tem alguma deficiência, informe-nos. Entre em contato Christina Nichols at cnichols@cartersvilleschools.org or 770-387-4717. Oferecemos assistência gratuita para o idioma ou outros tipos de auxílio e serviços, mediante solicitação.

Hindi

नहीं:

अगर आपको अंग्रेजी में बात नहीं कर पाने या अंग्रेजी समझने में असमर्थता के कारण हमसे बातचीत करने या

इस जानकारी को समझने में कठिनाई होती है, तो कृपया हमें बताएँ। Christina Nichols at cnichols@cartersvilleschools.org or 770-387-4717. पर संपर्क करें। निःशुल्क भाषा सहयोग या अन्य साधन और सेवाएँ अनुरोध पर उपलब्ध हैं।

Gujarati

ગુજરાતી:

જો તમને, ઇંગ્લિશ નથી બોિતા તેને કારણે કે કોઈ વિકિાાંગતાને કારણે, અમારી સાથે િાતચીત કરિામાાં કે આ માહિતી

સમજિામાાં તકિીફ પડતી િોય તો, કૃપા કરી અમને જણાિો. સાંપકક Christina Nichols at cnichols@cartersvilleschools.org or 770-387-4717. ભાષા અંગે મદદ કે અન્ય સિાય

વિનતાં ી કરિાથી વન:શલ્ુ ક મળશે.

In accordance with Federal civil rights law and U.S. Department of Agriculture (USDA) civil rights regulations and policies, the USDA, its Agencies, offices, and employees, and institutions participating in or administering USDA programs are prohibited from discriminating based on race,

color, national origin, sex, disability, age, or reprisal or retaliation for prior civil rights activity in any program or activity conducted or funded by USDA.

Persons with disabilities who require alternative means of communication for program information (e.g. Braille, large print, audiotape, American Sign Language, etc.), should contact the Agency (State or local) where they applied for benefits. Individuals who are deaf, hard of hearing or have speech disabilities may contact USDA through the Federal Relay Service at (800) 877-8339. Additionally, program information may be made available in languages other than English.

To file a program complaint of discrimination, complete the USDA Program Discrimination Complaint Form, (AD-3027) found online at https://www.ascr.usda.gov/filing-program-discrimination-complaint-usda-customer, and at any USDA office, or write a letter addressed to USDA and provide in the letter all of the information requested in the form. To request a copy of the complaint form, call (866) 632-9992. Submit your completed form or letter to USDA by:

(1) mail: U.S. Department of Agriculture

Office of the Assistant Secretary for Civil Rights

1400 Independence Avenue, SW

Washington, D.C. 20250-9410;

(2) fax: (202) 690-7442; or

(3) email: program.intake@usda.gov.

This institution is an equal opportunity provider.
Contact Us
School Nutrition Contacts

Christina Nichols
School Nutrition Director
770-387-4717

Angelica Bridges
School Nutrition Specialist
770-387-4720

Mallory Whorton
Accounts Payable/School Nutrition Accounting
770-387-4721

Renee O'Harran
CPS and Pre-K Manager
678-535-6011

Stacie Cornwell
CPS Assistant Manager
678-535-6011

Marilyn Dabbs
CES Manager
678-535-6134

Carla Zimmerman
CES Assistant Manager
678-535-6134

Chris Waits
CMS Manager
678-535-6300

Carolyn Huston
CMS Assistant Manager
678-535-6300

Tiffany Tallent
CHS Manager
770-387-5577

Misty Watkins
CHS Assistant Manager
770-387-5577