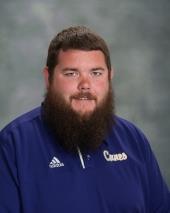 Phone: 770-387-4782
Email:
Degrees and Certifications:
B.S. in Music Education
Mr.

Alex Shive (Director of Bands)

A native of Opelika, Alabama, Mr. Shive is in his third year as Director of Bands at Cartersville City Schools and is a graduate of Auburn University where he earned his Bachelors Degree in Instrumental Music Education.

During his tenure at Auburn, Mr. Shive performed with multiple ensembles including The Auburn University Marching Band, Wind Ensemble, Symphonic Band, Concert Band, Orchestra, Percussion Ensemble, Basketball Pep Band, Jazz Band, and Brass Ensemble. While at Auburn University, Mr. Shive also worked as an undergraduate staff member, assisting with all logistical needs for the band department.

Since undergrad, Mr. Shive has continued to push his comfort level as an educator and has taught K-12 music in both Alabama and Georgia at Dalton Public Schools, Phenix City School, and now Cartersville City Schools. In addition to his Director of Bands responsibilities, Mr. Shive is also the Assistant Director and Ensemble Coordinator for Atlanta Quest's Independent Indoor Drumline "Q2", the Battery Instructor for the Macy's Great American Marching Band in New York City, and percussion consultant/clinician for multiple schools and universities including Auburn University, Georgia Tech, and Point University.

Mr. Shive holds professional affiliations with the National Association for Music Education (NAFME), Georgia Music Educators Association (GMEA), Alabama Music Educators Association (AMEA), Percussive Arts Society (PAS), National Band Association (NBA), and is an Innovative Percussion endorsed educational artist.

"Instructional content can be accessed via Schoology. Contact the teacher for more information.

All District and School mass communication with parents and students will be via BlackBoard Messaging. In order for you to receive my texts, calls, and emails, your contact information must be accurate in PowerSchool."

Download the app in the App Store or Google Play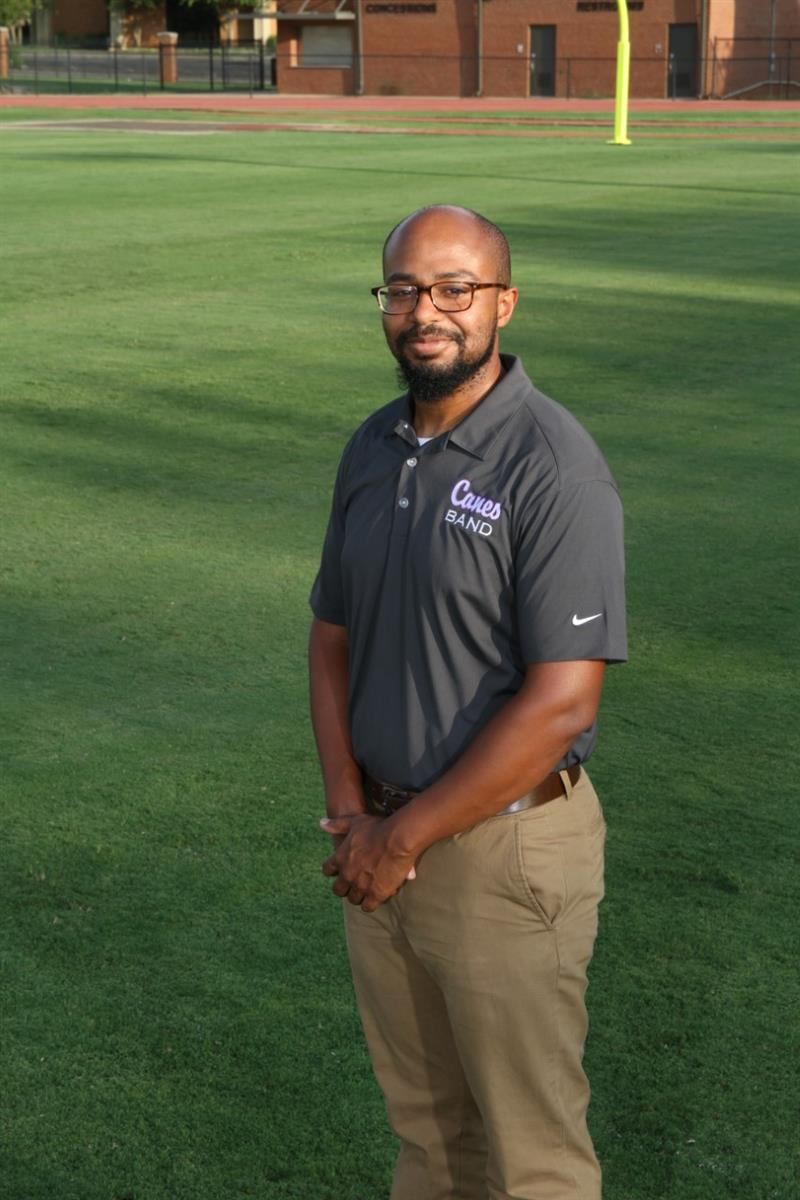 Phone: 770-382-4763
Email:
Degrees and Certifications:
BA in English from The University of West Georgia MFA in Writing from Sarah Lawrence Colleg
Mr.

Jeffrey Peterson (Assistant Director)

A native of Fayetteville Georgia Jeffrey Peterson will be serving in his first year as the Assistant Director of the Marching Purple Hurricanes and is a graduate of the University of West Georgia, and Sarah Lawrence College, where he holds a Bachelors of English and an MFA in Creative Writing respectively.

While music education was not his degree of study in college, he has spent countless hours inside and outside of the classroom making advancements in music education for the state of Georgia. During his high school and college tenure Mr. Peterson performed in multiple ensembles including Alliance Drum and Bugle Corps, Spirit of Atlanta, and Atlanta Quest as a member of their percussion section.

When he transitioned out of performance and into education, Mr. Peterson began working with multiple high school programs to assist in any way he could. His most notable teaching experiences include Operations Director and Executive Director of ALLIANCE Drum & Bugle Corps, Executive Director of Atlanta Quests "Q2", and battery visual instructor for Atlanta CV International Drum & Bugle Corps.

Mr. Peterson has also served on the board of directors for multiple performance organizations including Reverie Winter Guard, and Atlanta CV International Drum & Bugle Corps.